IN SOLITUDE mögen große Themenkreise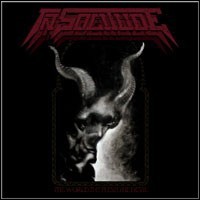 Die schwedischen Oldschooler IN SOLITUDE haben Cover und Tracklist ihrer kommenden Scheibe "The World. The Flesh. The Devil" rausgerückt:

1. The World the Flesh the Devil
2. We Were Never Here
3. Serpents are Rising
4. Poisoned, Blessed and Burned
5. Demons
6. To Her Darkness
7. Dance of the Adversary
8. On Burning Paths

Releasetermin ist der 23. Mai.
Bitte logge dich ein, um hier direkt Kommentare abgeben zu können!