THE LURKING FEAR mit Cover und Tracklist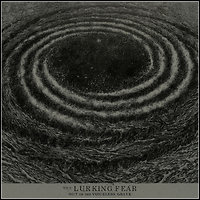 Um im Gespräch zu bleiben, liefern THE LURKING FEAR heute das Cover und die Tracklist des am 11. August erscheinenden Debüts "Out Of The Voiceless Grave":

1. Out Of The Voiceless Grave
2. Vortex Spawn
3. The Starving Gods Of Old
4. The Infernal Dread
5. With Death Engraved In Their Bones
6. Upon Black Winds
7. Teeth Of The Dark Plains
8. The Cold Jaws Of Death
9. Tongued With Foul Flames
10. Winged Death
11. Tentacles Of Blackened Horror
12. Beneath Menacing Sands

Bei THE LURKING FEAR spielen Mitglieder von Bands wie AT THE GATES, THE HAUNTED, SKITSYSTEM, DISFEAR, GOD MACABRE:

Adrian Erlandsson – Drums
Andreas Axelson – Bass
Tomas Lindberg – Vocals
Fredrik Wallenberg – Guitars
Jonas Stålhammar – Guitars

Sänger Tompa kommentiert das Cover wie folgt:
"Stefan Thanneur understood the vision I had for "Out Of The Voiceless Grave" straight away. He has portrayed the exact same nightmare vortex of interstellar death and terror that I envisioned when I wrote the lyrics and came up with the concept. Pure cosmic evil. Even more twisted madness than my imagination could portray. I have been very happy to work with yet another great talent. You can never get enough tentacles."
Bitte logge dich ein, um hier direkt Kommentare abgeben zu können!