WATAIN mit einem neuen Album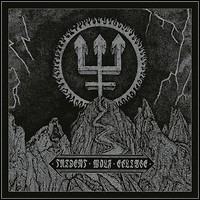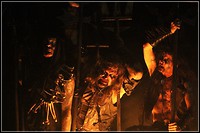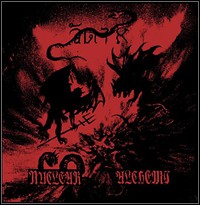 WATAIN haben mit "Trident Wolf Eclipse" ihr neues Album fertig und werden es am 05. Januar über Century Media veröffentlichen. Die Scheibe wird als LP, CD, limitiertes Digipack, MP3 und eine auf 3000 Exemplare limitierte Box mit diesen Songs geben:

1. Nuclear Alchemy (3:10)
2. Sacred Damnation (4:41)
3. Teufelsreich (4:26)
4. Furor Diabolicus (4:43)
5. A Throne Below (4:09)
6. Ultra (Pandemoniac) (4:01)
7. Towards The Sanctuary (4:54)
8. The Fire Of Power (4:42)

Den Opener "Nuclear Alchemy" gibt es ab sofort als 7" Single über Century Media und hier als Video:


Bitte logge dich ein, um hier direkt Kommentare abgeben zu können!